2023/09/22
【Special menu on 9/23 (Sat) and 9/30 (Sat)】 BBQ corner "Hagama Gohan cooking experience" held

丘珠まるしぇ Sapporo Farmers Market POROKET【[BBQ Corner】 Special experience menu.
This program is designed to make the experience even more enjoyable, in order to fulfill the feedback from customers who participate in the BBQ corner: "It would be great if there was delicious food to accompany it!"
Please use this menu in conjunction with the "Experiential BBQ with Fresh Ingredients*1". (*1 You can eat fresh vegetables etc. purchased from Satoland Farmers on the spot! It is a casual BBQ where you wash, cut, skewer and grill. Please check the page for details)
<Details>
■Event schedule
Saturday, September 23rd and Saturday, September 30th, from 11:30 a.m. on both days
■Venue
"BBQ Corner" in front of Satoland Koryukan
■Participation
fee 200 yen per person (includes 1 cup of rice)
*Cash payment on the day
■Number of people
Approximately 10 people (first come first served on the day)
■Availability of the event
In the case of bad weather, the event may be canceled. If the event is canceled, it will be posted on this homepage NEWS.
What is Hagama Gohan?
Rice is cooked in a hagama, one of Japan's traditional cooking utensils. The feature is that there is an air layer inside, so after the rice boils, it maintains a high temperature and the internal heat does not escape, allowing it to be cooked thoroughly and fluffy.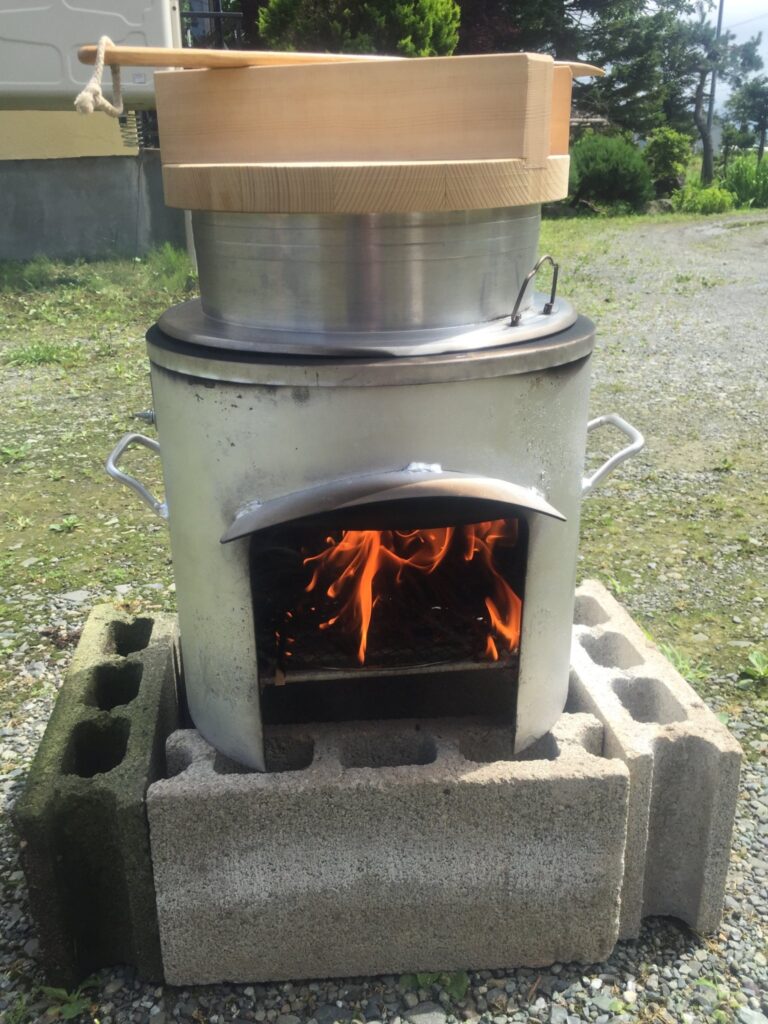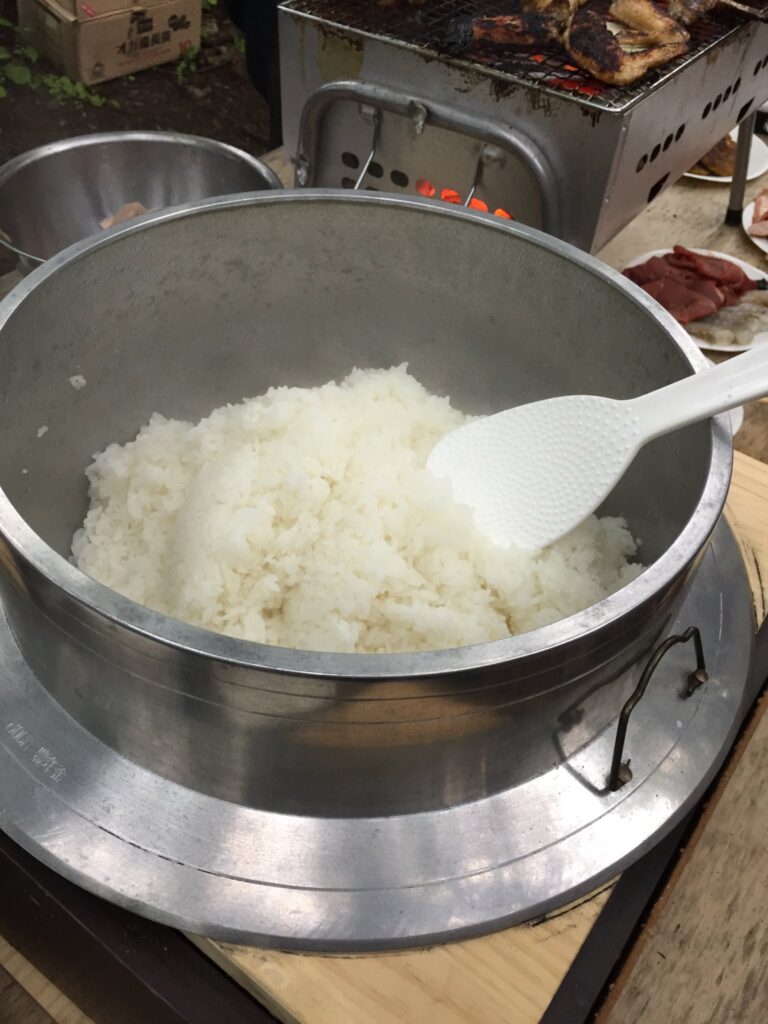 Back to index